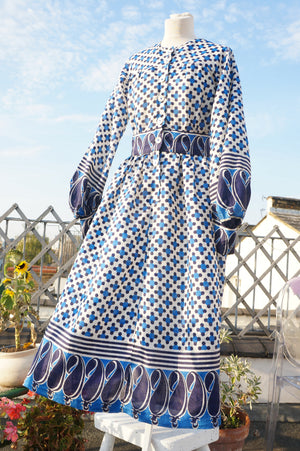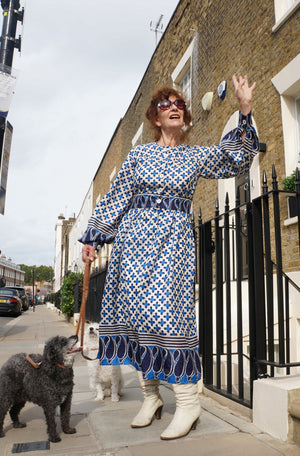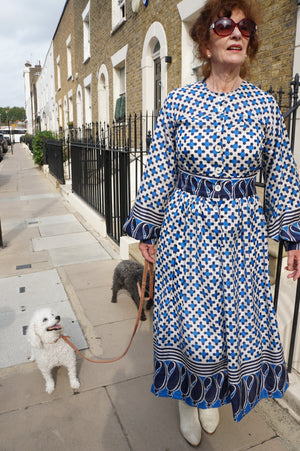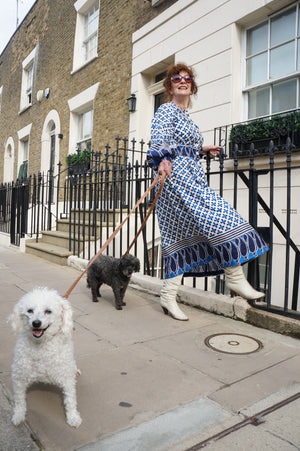 Cinnamon in Blue & White Geometric Print Silk
Cinnamon creates a graceful silhouette and in geometric print is sure to turn heads! Blouson sleeves give drama and highlights the waist. 


~ pure Indian silk
~ blouson sleeves
~ cinched waist
~ early 20th century buttons on cuffs
~ midi length

UK size 12
Actual Measurements of dress, there is no stretch:
94cm  / 37 inches around bust
82cm waist / 32inch waist 
Back of neck to top of waist band 15inches
There are a couple small discolourations on the the skirt, only noticeable on close inspection. 
All packaging is biodegradable and plastic free. 
For every dress we pledge to donate £5 to the Wild At Heart Foundation, because we believe in dog too.